Understanding Jesus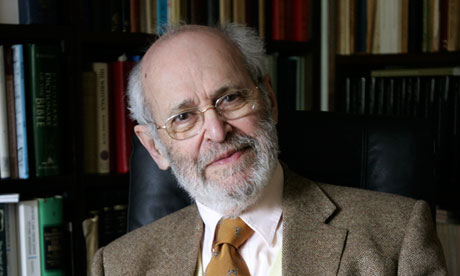 Geza Vermes
,

who has died aged 88, was one of the world's leading authorities on the origins of Christianity...
His achievements at Oxford were immense. He took on the editorship of the
Journal of Jewish Studies
, turning it into one of the foremost in its field, and collaborated with Fergus Millar and Martin Goodman on a major revision of Emil Schürer's multi-volume classic
The History of the Jewish People in the Age of Jesus Christ
. In Vermes's own truly epoch-making Jesus the Jew (1973), one of the earliest of his many studies of Jesus and the origins of Christianity, he helped launch the new quest for the historical Jesus...
Recognition followed thick and fast, including a fellowship of the British Academy, honorary doctorates from Edinburgh, Durham, Sheffield and the Central European University, Budapest, and a vote of congratulation by the US House of Representatives "for inspiring and educating the world".
His most delightful books:
CLICK